Professional heat treatment center
In order to make mechanical parts that have the required mechanical properties, physical properties, chemical properties, in addition to selecting various materials and forming processes, heat treatment processes are essential.
Our company has advanced heat treatment equipment. Heat treatment is one of the important processes in machinery manufacturing. As a company specializing in the production of machinery and equipment, our heat treatment equipment is operated by a professional team throughout the process, which can ensure the high quality products. Our factory has a number of professional production lines for mechanical equipment manufacturing. For example, the heat treatment of impactor parts of rock drills is completed in the Aichelin controllable gas Er multi-purpose furnace production line. This production line can realize the combined production of various heat treatment processes, such as carburizing, oil cooling/air cooling, carbonitriding, oil cooling/air cooling, surface non-oxidation quenching, and surface non-oxidation high-temperature tempering, etc. Item parameters are accurately and securely controlled. The piston rod heat-treated by this production line has the characteristics of high surface hardness, wear resistance, high toughness, impact fatigue resistance, and long service life.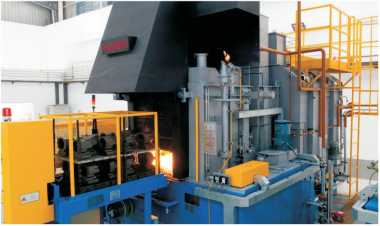 Get the latest price? We'll respond as soon as possible(within 12 hours)