Top Hammer Drill Bits
1. Our Top hammer drill bits are made of Baosteel steel and imported CNC lathe threads to ensure the production accuracy of portable rock drill bits.
2. The advanced thermal mounting technology ensures the stable quality of each rock boring bits.
3. The drill bit adopts different alloy teeth (hemispherical teeth, bullet teeth, parabolic teeth, etc.) according to different rock structure and width. Top hammer drill bits of different specifications and forms can be produced according to different needs of users.
Introduction of top hammer drill bits:
Top hammer drill bits are a type of drilling tool used in drilling operations. It is composed of steel drill bit and drill pipe. Tophammer bits use pressure and impact from above to drill holes, rather than traditional rotary drilling methods.
Rock boring bits are usually used for drilling hard formations such as rock or concrete. Its working principle is to use the heavy hammer impact force provided by the tophammer drilling rig, so that the drill bit continuously impacts the formation downwards, and at the same time rotates the drill pipe to remove debris. This combination of percussion and rotation allows the bit to effectively penetrate tough formations.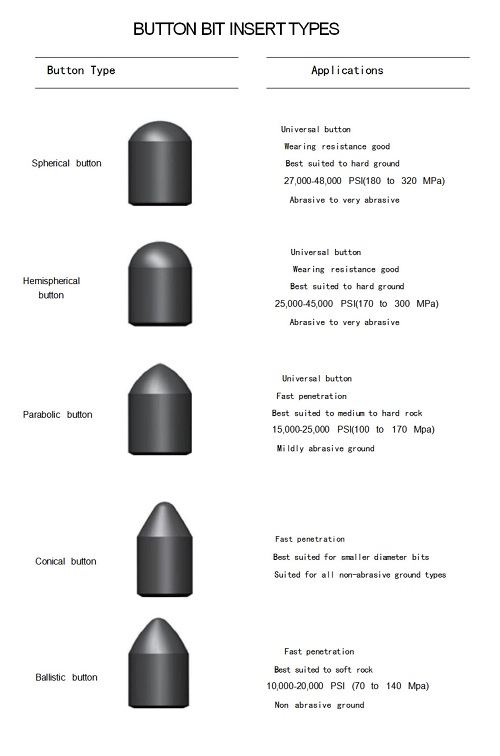 Advantages of top hammer drill bits:
Compared with traditional rotary drilling rigs, Top hammer drill bits can drill holes in hard formations more easily, saving time and cost.

The mining drill bit generates less vibration during the drilling process and has less impact on the surrounding environment and equipment.

The mining drill bit can also adapt to various geological conditions and drilling requirements.

Top hammer drill bits are carefully crafted to ensure precise drilling and reduce the risk of the drill bit slipping or going off track.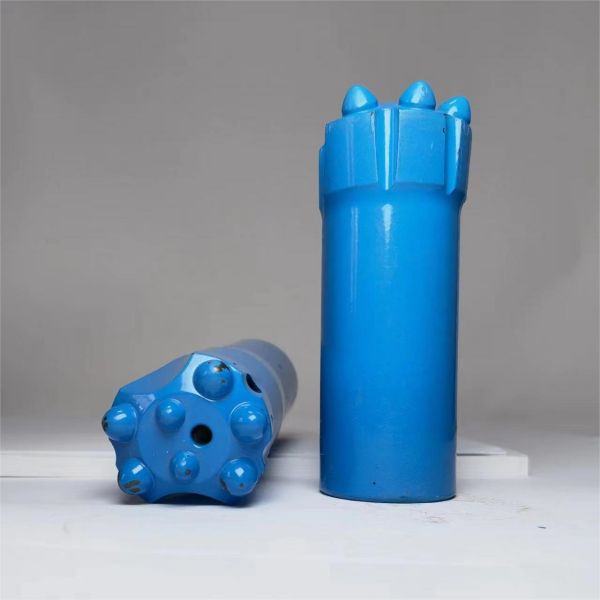 Specifications of Top hammer drill bits:
1
R25
DRIFTING AND TUNNELING
Drill diameter can be customized
2
R28
3
R32
4
Tapered Tools 7°
Tapered Tools
5
Tapered Tools 11°
6
Tapered Tools 12°
7
Shoulder Drive Drilling
8
R3212
BENCH AND PRODUCTION DRILLING
9
R32
10
HI38
11
T38
12
T45
13
T51
14
T60
15
ST58
16
ST68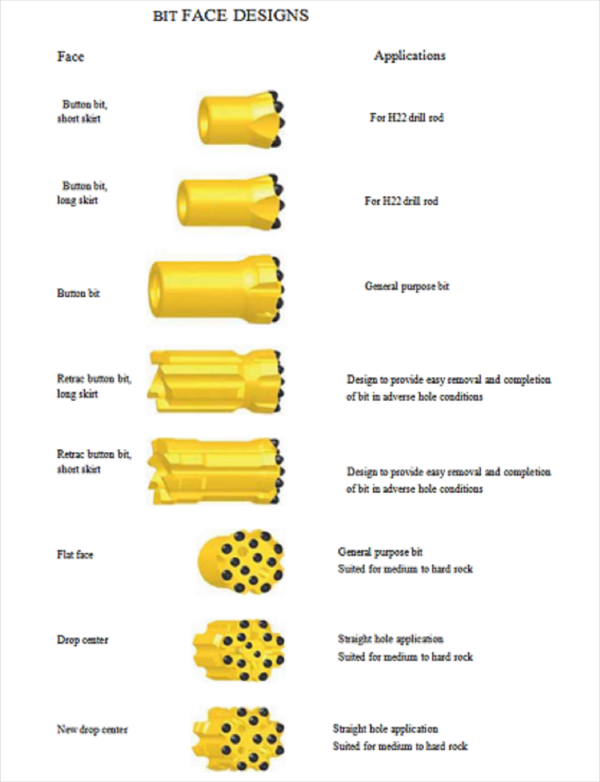 FAQ:
Q: Are jackhammer bits for rock suitable for use on metal surfaces?
A: No, these tophammer bits are specifically designed to drill holes in concrete, brick, stone and masonry surfaces. For metal drilling, consider using a specialized metal drill.
Q: Can these bits be used with any hammer drill?
A: Yes, our tophammer bits are compatible with most standard rotary hammer bits.
Q: Is button bits rock drilling suitable for professional use?
Answer: Of course! Our tophammer bits are engineered to meet the high demands of professional contractors, ensuring superior performance and durability.

Get the latest price? We'll respond as soon as possible(within 12 hours)