Hydraulic Rock Drill
1. The cost of Hydraulic Rock Drill is low. Not only is the assembly cost of the main engine low, but most of the maintenance parts of ordinary rock drills are localized, making it affordable for users and making the equipment less of a decoration.
2. Compared to other rock drills and drilling rigs, Hydraulic Rock Drill is faster, especially when the surrounding rock is hard. The rock drilling efficiency is higher.
3. The Hydraulic Rock Drill adopts a high-pressure and high-frequency impact design, which has stronger explosive force and is suitable for working conditions with high hardness of the surrounding rock.
Introduction of Hydraulic Rock Drill:
mining rock drill Equipped with double-buffer anti-air strike and reverse strike functions: it can effectively prevent air defense and reverse strike from damaging drill bits and drill pipes in rock formations with cracks or cavities. Data from multiple construction sites in the market show that the drilling tool consumption of this function is 18% lower than that of rock drills without this function. More than %, effectively reducing the consumption of drill bits and drill pipes.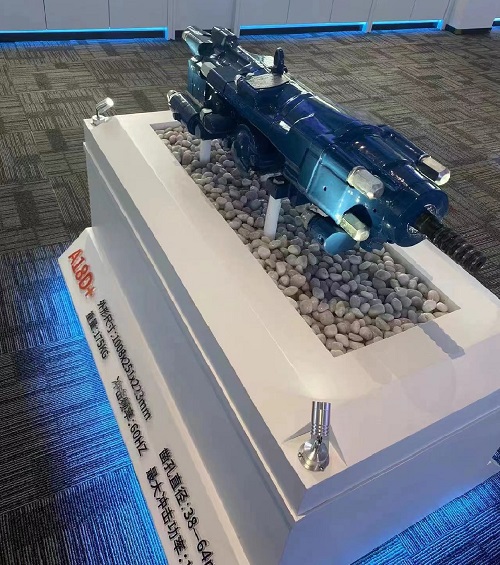 Advantages of Hydraulic Rock Drill:
1. Hydraulic Rock Drill has fast rock drilling speed, its rock drilling speed can reach twice that of pneumatic rock drills of the same level.
2. Hydraulic Rock Drill has low power consumption and high energy utilization rate. The pressure is transmitted by high-pressure oil, and the energy utilization rate reaches more than 40%, while the pneumatic rock drill only has about 10%.
3. The impact energy of Hydraulic Rock Drill is large. Due to the high pressure of the working oil used in the hydraulic rock drill, the shape of the piston is improved (the piston can be made to have a relatively small, thin and long step), which greatly reduces the peak stress in the drill rod, which is conducive to improving The life of the drill rod is longer, and the same drill rod can transmit greater impact energy.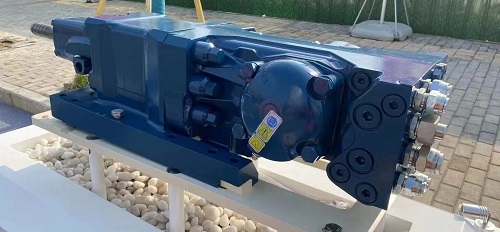 About us:
We manufacture reliable and efficient rock drills and offer the most comprehensive range of products for all different tophammer drilling applications such as surface civil engineering, quarrying, dimensional stone quarrying and underground development, bolting, production drilling and more.
At the same time accept customer customization to provide customers with a complete set of rock drilling machine modification matching program
The hydraulic rock drills we produce do not need to change the installation size of the original equipment and the hydraulic system can perfectly replace the original rock drills and can realize the versatility of accessories to reduce the customer's use cost. Machine warehouse costs, currently can replace the following brands of rock drills:Atlas Copco, Epiroc, Tamrock, Sandvik, Furukawa, Montabert.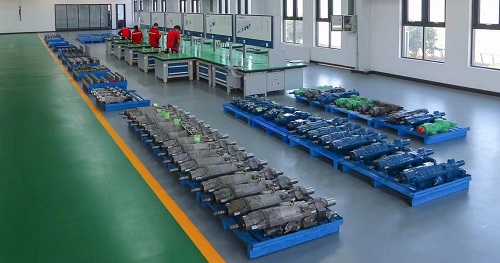 Get the latest price? We'll respond as soon as possible(within 12 hours)